I am a member of the Kilmacud Stillorgan Local History Society since 2016. Apart from organising monthly meetings and an annual excursion, every year the Society publishes a journal, called "Obelisk", to which I am a regular contributor.
In the 2023 edition, I wrote an article about the history of Sandyford, a former village and now suburb of Dublin.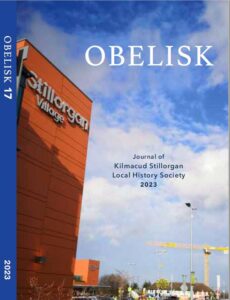 You can buy your own copy on the Society's Online Shop. (Scroll down for "Obelisk 2023").